Apprenticeship – Successful Launch into Professional Life
We provide education opportunities! We help and support our apprentices and dual students in getting off to a successful start in their careers.
Goodbye school. Hellooo working life! Go your own way and embark on an apprenticeship or dual course of study with the Leipziger Messe Group of Companies. You can look forward to a varied time here with exciting challenges, good prospects and sought-after degrees in the fields of event management, business informatics and gastronomy.
Your Dual Study Programme at the Leipziger Messe
Accumulate tons of professional experience while still studying! Start your dual study programme now at the Leipziger Messe Group of Companies and enjoy the best of both study and practise with us. Benefit from a practice-oriented approach: You can directly apply everything you learn in the lecture hall in your practical training sections. This means you can look forward to graduating and starting your career with confidence. As a graduate of a dual study programme, you will know exactly what to expect from your professional life.
Trade Fair, Congress and Event Management (B. A.)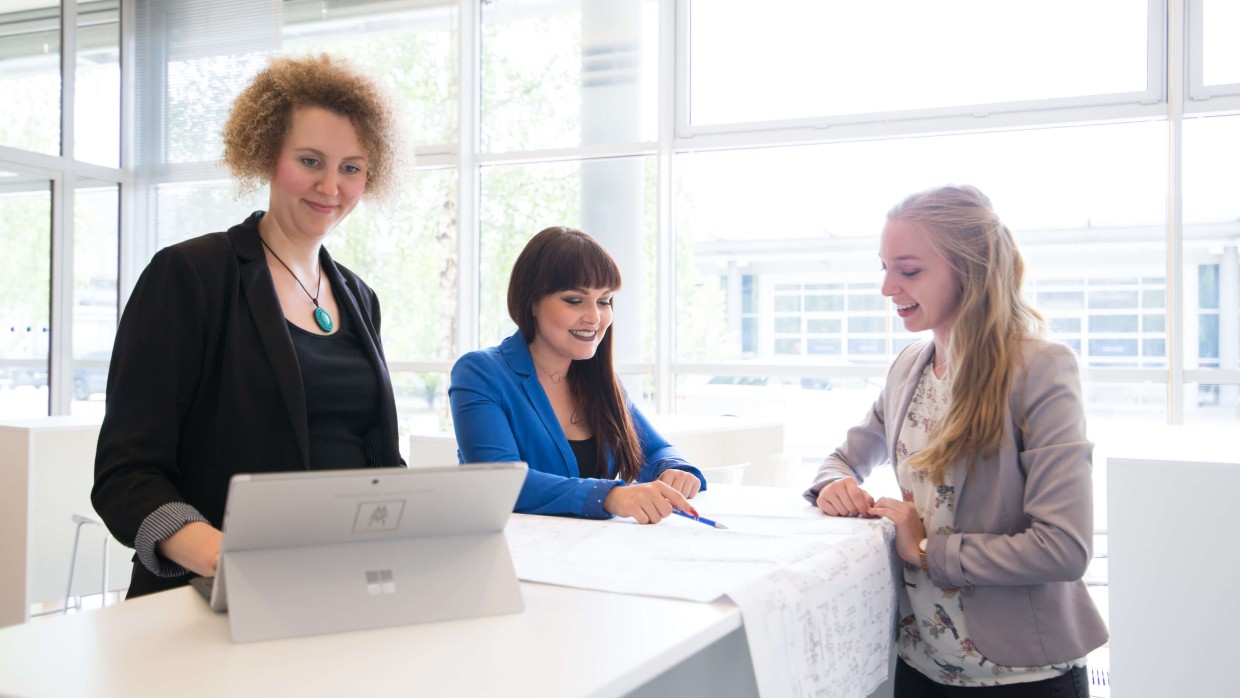 Become a Planning and Organisation Professional
The 3-year dual study programme will prepare you for a career as a planning and organisation professional specialising in trade fairs, congresses and events. Course content includes business administration, logistics, event marketing, event technology, exhibition stand construction, event law and much more. After graduation, you will be equipped to develop, plan and organise event concepts.
This dual study programme can be completed either at the Leipziger Messe or at FAIRNET . The subsidiary of Leipziger Messe specialises in trade fairs, events and congresses.
Start: 1 October
Duration: 3 years
Your contact person
Informatics (B.Sc.)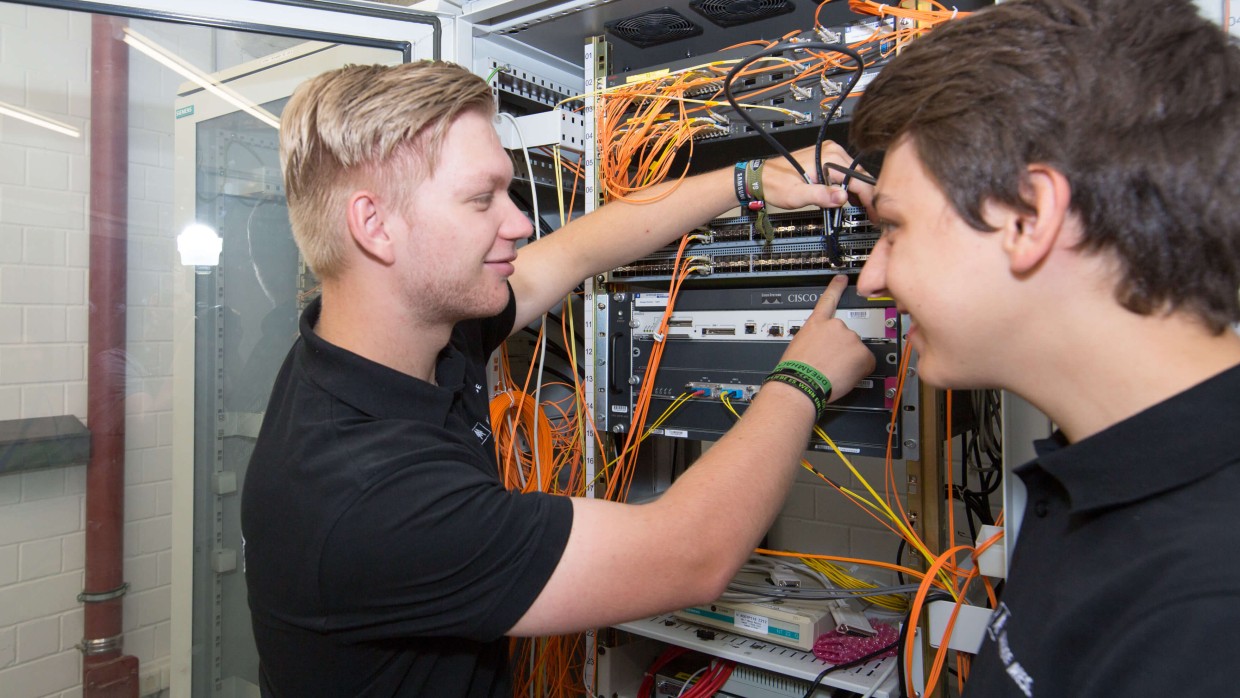 Complex IT Expertise
Life without IT is no longer imaginable. During your studies at Berufsakademie Sachsen in Leipzig, you will learn to develop IT strategies and solutions. The course's close integration of theory and practice takes the ever-growing complexity of software development and IT consulting into account. You will develop future-oriented solution strategies and put them into practice for the Leipziger Messe Group of Companies.
Start: 1 October
Duration: 3 years
Your contact person
Your Apprenticeship at the Leipziger Messe
Are you a hands-on team player? Then the Leipziger Messe Group of Companies is the right place for you! Here you can put your talents to good use through an apprenticeship! Depending on the department, you will get a taste of our exciting fields of work and combine theoretical knowledge with practical experience in cooperation with our project teams. You will be integrated into a team from day one, learning from the experience of others to develop your skills.
It's Worth Applying!
The Leipziger Messe Group of Companies is a certified training provider and makes it a priority to support its trainees.
In addition to an attractive salary, you will benefit from numerous extras throughout our Group of Companies: from bonuses and benefits to further training opportunities and health and fitness offers.